Hi all, apologies I haven't been round here much this year. My job was relocated last year, and I have been struggling to fit consistent swimming in, which has somewhat dampened my enthusiasm. I can't get to any of my favourite pools in the morning, and the one near my new work is a bit rubbish (generally more like an obstacle course than a swim lane!). However, I have still managed to do a few events this year.
The most recent one - the River Adur 5k, which I did on Saturday - was a lot of fun, helped by a very strong tidal current this year. I swam it in 1:23 last year and was hoping for around 1:15 this year. I knew it was a pretty fast current, but imagine my surprise when I came in on 1:04:49! That's a pace of just under 13 minutes per km. Of course I swim that pace all the time  
 - haha, I wish! I did swim pretty well for me though, and I think I was probably swimming around 17 minutes per km; the rest was the current. I had to be careful as I'd had lower back pain on one side all week, and I was worried my back might "go" at any time, but luckily it held out. I had a few spells of stitch too, but managed to swim through them. I nearly came a cropper right at the end. My strategy was to stay near the middle of the river as late as possible, since the current is generally faster there, but as I cut in towards the finish a marshall in a kayak was shouting "Hard right! Hard right!" at me. Well I tried to go hard right, but I nearly hit a moored boat, and because of the fast current, in the end I had to swim the "wrong side" of it. Just behind it there was another boat, whose mooring rope pulled up under my torso. I managed to swim over it, but then my left foot got stuck on the rope in mid air. I had to jam my free right foot against the rope and kick myself off from it to free the left one. All good fun! 
I was quite happy to come 87th out of 262 overall (so just into the top third), 65 out of 149 males and 20 out of 46 "super veteran" males (i.e. age 50-59).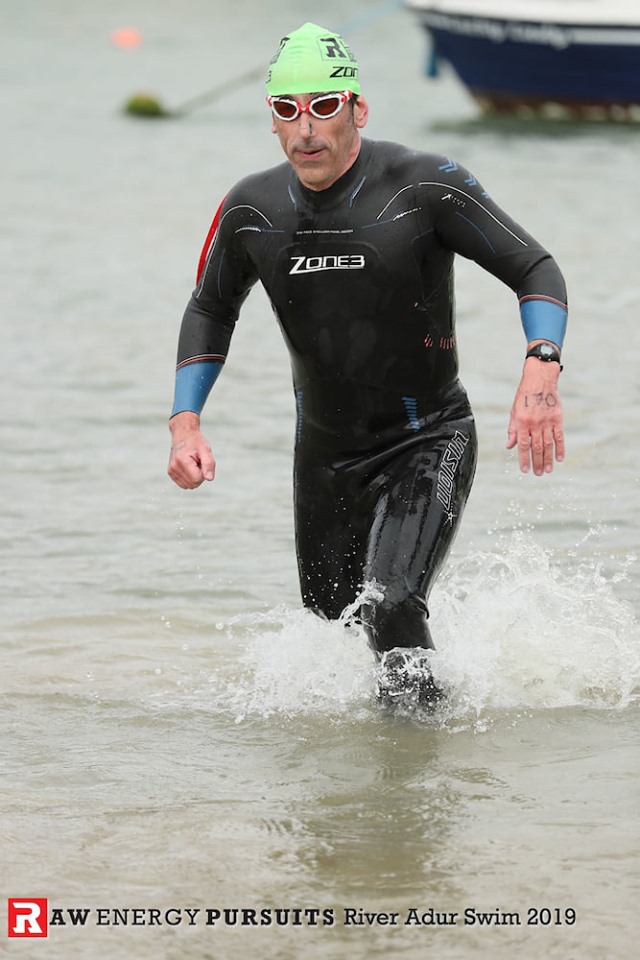 Mike A




Posts

: 125


Join date

: 2016-12-05



That's a terrific report!

cottmiler




Posts

: 460


Join date

: 2016-12-07



Similar topics
---
Permissions in this forum:
You
cannot
reply to topics in this forum